antiparade 2003: POLICE vs drumandbass
how many cops does the city need to stop a not permitted drumandbass party?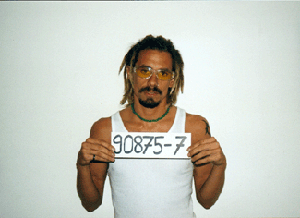 shirkaan arrested on 9.8.03
the night before streetparade 2003, zurichs police stopped a so called illegal party and arrested dj shirkaan for: noise pollution, trading alcohol without permission, setup of public-adress systems without permission and maybe also for violation of KIBAG privacy and damage of property!
about 20 well equiped police officers (swat or what) stopped by force the dj and the party. the assault was very fast and effective, they took all they could carry and 45 seconds later they were all gone, including a handcuffed shirkaan and the equipment. the police confiscated two mk2, cd-player, mixer, amplifier and the record bags and cases! the criminality in zurich is already so low, that the police couldn´t find other delinquents.
beware of the party!
the antiparde would like to thanks all jungelist and jungelistic sisters for supporting us. stay tuned!
---